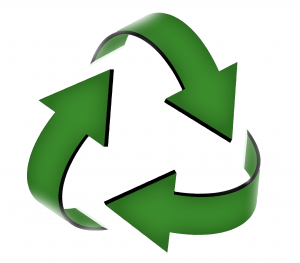 Commitment to Customers, Commitment to the Environment
As personal computers have become common in most homes, there is a growing concern about the environmental impact of old computers, computer parts and other electronic products. When you are ready to dispose of your old Mac or PC and other computer-related devices, Voelker Research is here to help. We are pleased to offer you the opportunity to recycle your unwanted personal computing products* for free. Our program will get your old gear into the hands of reclamation specialists who will recover the re-usable materials such as metals and plastics.
What about my personal data?
No problem…for a small fee our Data Destruction service will insure that your old personal data is destroyed before the machine leaves our care.
Are ALL my items recycleable?
Unfortunately, no. At this time we are unable to accept CRT based displays (big TV styles displays. We can, however, take batteries, desktop systems (Mac or PC) and laptops, iPods and iPhones.
How does it all work?
Our goal is to help reclaim some of the tons of gear and equipment we have sold into the local community for the last 25 or so years. By offering to accept old equipment we hope to reduce the load on our landfills and bring some of the recyclable materials back into service.
Voelker Research can accept your old, unused personal computing product – such as old laptops or desktops, iPods, iPhones, old batteries for any home electronic device.
We are currently unable to accept:
CRT Based displays (those that are not LCD)
Simply stop by our office during normal business hours to drop off your equipment. We will document it's receipt and facilitate it to our metals and plastics re-claimer.
*Recycling Fees:
For most items we accept for recycling there are no fees.  LCD displays (such as those found in an iMac) may carry a nominal charge.…and, as mentioned, if you have personal data that still resides on your system we offer a Data Destruction service for a small fee.
Thanks for doing your part!
Voelker Research