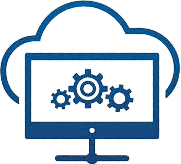 Welcome to the Voelker Research Remote Support installation portal.
REMOTE SUPPORT LIABILITY DISCLAIMER
You are about to establish a remote control session with a Voelker Research technical support team member. Please note: by starting the remote control support session you automatically agree to this liability disclaimer.
Voelker Research does not accept any liability for data or software that is lost, corrupted, deleted or altered prior to, during or after the remote session.
Data security is the sole responsibility of the customer. Liability is restricted to intent and gross negligence. Voelker Research accepts no liability for faults for which it is not responsible, even if they occur around the time when the support is provided.
By clicking on the installation link below you hereby confirm your acceptance of the terms of this disclaimer and give consent to allow the Voelker Research support team member control of your computer. Please note that the service is only available during our business hours and subject to prior arrangement by telephone with our support staff.
The advisor cannot access your computer without your express consent.
The advisor cannot collaborate with you without your express consent.
No third-party programs other than Voelker Research software solutions or Voelker Research partner software will be installed on your computer without prior discussion and your express permission
Data will not be removed from your computer unnoticed and without authorization
Remote Control Software will be automatically removed at the end of the session or work project.
Install Device Management Profile

You will be prompted to allow downloads from this site and then to enter your admin username and password during the installation process.